Chatham Trades offers many programs and services. The two main programs are ADVP (Adult Developmental Vocational Program), and Innovations program. Please read more about these programs below, and contact us with any questions you may have.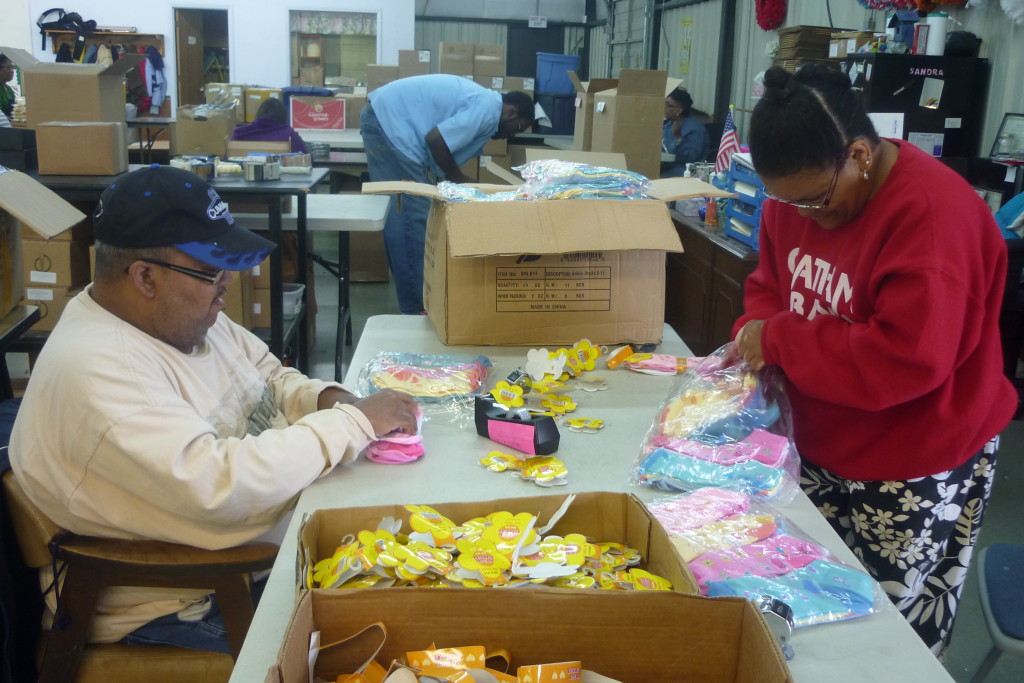 Adult Developmental Vocational Program
The Adult Developmental Vocational Program (ADVP) is designed to serve adults with intellectual developmental disabilities who have barriers to employment. To be served in ADVP you must have a documented diagnosis of an intellectual developmental disabilities, autism or traumatic brain injury. Consumers in this program must be at least 18 years of age, express an interest in working, be able to toilet with minimal assistance, feed and ambulate independently within the facility. You must be on Cardinal Innovations Registry of Unmet Needs and our wait list with Cardinal Innovations, Call 800-939-5911 for more information.
Services provided include but are not limited to:
Pre-Vocational Skills Training
Social Skills Training
Independent Living Skills
Community Integration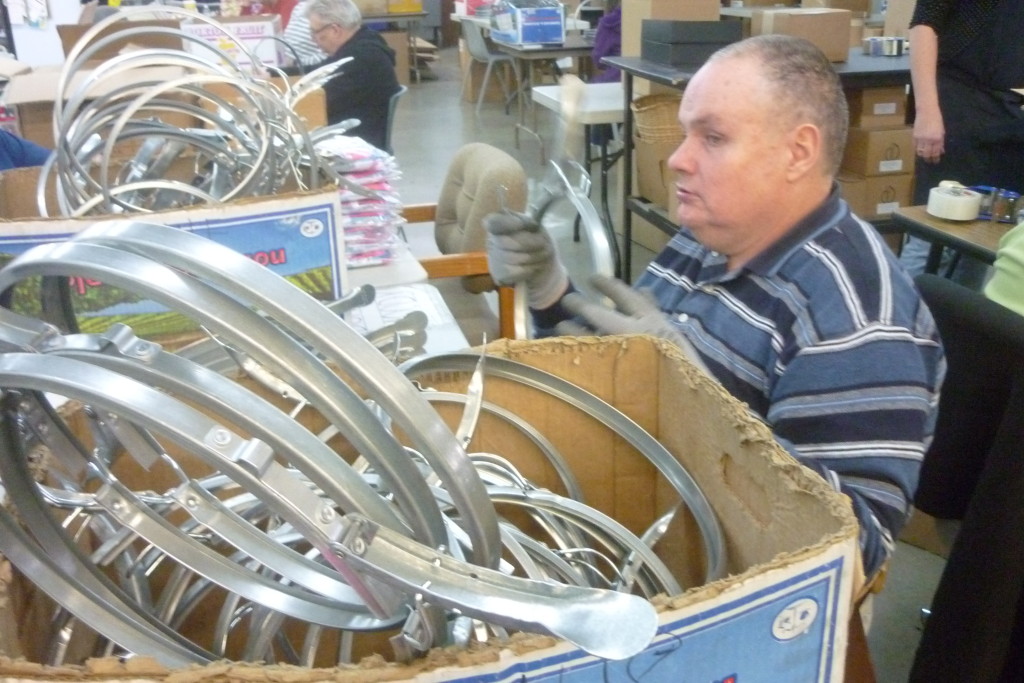 Innovations Program
Chatham Trades now offers an Innovations Waiver Day Support Program, to provide more intensive services in individual or small group settings for consumers approved for more specialized services. The Innovations Program focuses on skill building activities and creative outlets for the consumers and provides opportunity to participate in daily vocational training, employment and progress towards identified goals and skill building. For more information on the Innovations Waiver, contact Cardinal Innovations at 800-939-5911 or Chatham Trades at 919.663.3481 or email us at info@chathamtrades.org.
OUTSOURCING – Industry Support
Chatham Trades has an excellent reputation as a resource for industry support. Businesses, manufacturers and U.S. Military contractors value the types of outsourcing we can address. We have diversity and flexibility to address assist businesses with their production needs. Staff provide excellent quality control.
Although we're located in Chatham County (Siler City, NC) we serve businesses within our county lines and in many other places. Chatham Trades is able to provide many types of outsourcing and we invite you to contact us with your specific requirements. Among the outsourcing jobs we've done for our customers are:

Labeling products
Mailings
Packaging items
Collating instructions or collateral materials
Inspection using your standards
Sorting pieces by your criteria
Assembly Putting together sample kits
Disassembly and cleaning or repairing items
Order fulfillment
Our services also include storing inventory in our warehouse for customers and fulfilling shipments as needed as well as pick up and delivery of the products we are working with.
If you are seeking cost-effective ways to receive high-quality work with every detail well-managed, Chatham Trades is your outsourcing partner. We welcome your outsourcing inquiries:
By phone: (919) 663-3481
Via e-mail: spoe@chathamtrades.org